A GREAT SPIRITUAL HOLIDAY IN COSTA DORADA – CAMBRILS – SPAIN
MAY 12TH TO MAY 19TH 2017

In the Mediterranean Coast (Costa Dorada) just south Barcelona in a 4 star hotel 100 mts from the beach we celebrate a spiritual retreat dedicated to meditation and the teachings and techniques that Gururaj Ananda Yogi taught to the world.
A retreat valid to both beginners and experienced meditators, the first two days of the retreat are dedicated to teach the various meditation and mindfulness techniques that will be practiced during the retreat. The instruction is based on how to meditate effortlessly. Several tecniques are learned, amongst them:
Anapana (Vipassana) Meditation,
Mantra Meditation for beginners,
A Visual Meditation (Tratak) practice which develops the power of concentration and deepens ability to focus and have greater awareness in daily life. With greater awareness in daily life we experience the true value within ourselves.
Pranayama (breathing practice) which detoxifies the body, attunes oneself to a higher rhythm, and captures the vital force within to gain needed energy. 3)
A Shakti Meditation practice to connect with the universal principle of grace. Shakti is that universal force pervading everything in the universe. (Loving-Kindness Meditation)
Learn How to Meditate on a this unique Spiritual Holiday dedicated to Meditation and Mindfulness
Programs are structured to allow maximum benefit from morning and afternoon group meditation practice. During each day there are regular times for group discussion, and several different workshops on different topics and teachings allowing the opportunity to explore questions, ideas and experiences that arise through meditation practice. There are also Satsangs which are gatherings which include presentations and discussion on topics related to personal transformation and living in grace. Satsangs are directed by highly experienced meditation teachers from USA, UK, and Spain. All sessions are bilingual spanish/english with translation to english or spanish as it may be needed with each of our lecturers.
All satsangs are based on commentaries about video satsangs of Gururaj leaded by various senior teachers from all around the world.
The retreat will, as always, flow with the shakti and thus is subject to all kind on unexpected surprises!
There are also opportunities for physical activity, with silent morning walks, yoga and Tai Chi classes led by experienced, fellow meditators.
Free time is provided each day, and activities such as art projects and "film nights" provide creative and social outlets that complement the deepening of personal spiritual experience that unfolds during each course. During this retreat in which we celebrate the 41st anniverssary of the Spanish Meditation Society, the British Meditation Society, the American Meditation Society, the Danish Meditation Society, the South African Meditation Society, the Canadian Meditation Society, and the Irish Meditation Society.
PLACE OF CELEBRATION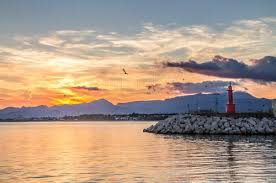 Located in the centre of Cambrils only 150 m from the beach and the sailing club, 50 m from the port, 10 minutes from Salou and the PortAventura theme park, 10 minutes from the Aquopolis water park, 10 minutes from the Reus airport and one hour from Barcelona International airport. Only 2h 55m from Madrid and 1h 16m from Saragossa.
With convenient public transport from Reus airport (REU) or Barcelona airport (BCN). You can visit the web of the hotel clicking in this link.
Full board including wine (lunch and dinner) in shared double room: 43€ day per person
Full board including wine (lunch and dinner) in individual room: 61€ day per person
The Hotel is paid directly to the hotel during your stay. All rooms during our stay will be dedicated to the meditation and mindfulness retreat.
– HOUSEKEEPING
– BUFFET RESTAURANT
– OUTDOOR SWIMMING POOL WITH SEA VIEW
– SAFE
– PARQUING
– HEATING
– RECEPTION 24H
– ELEVATOR
– LUGGAGE
– READING ROOM WITH SNOOKER AND TV
– PICNIC
– TERRACE
– HAIRDRYER
– FRIDGE
– AIR CONDITIONING
– COLOR TV
– TELEPHONE
– LIGHT READING
– DESK
– CHILD BUFFET
– TICKETS
– CRIB (ON REQUEST)
Meditation Course Fees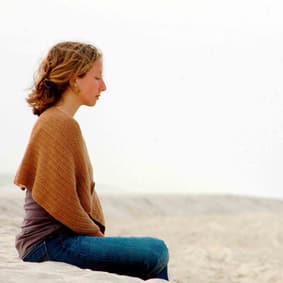 The Spiritual Retreat has an inscription cost of 395 € for beginners. Experienced meditators have a 25% discount in the retreat fees. Members of the British Meditation Society, Danish Meditation Society, American Meditation Society, Belgium Meditation Society, Canadian Meditation Society and Irish Meditation Society have a 70%  discount on the retreat fees. Close chelas have no inscription fee. Hotel is paid directly to the hotel as per fees above.
To make your reservation in the retreat please write us an email atretreat.cambrils@ifsu.org
Places are limited. You can also whatsapp to +34 626 903 773 to handle your reservation. Looking forward to see some of you.